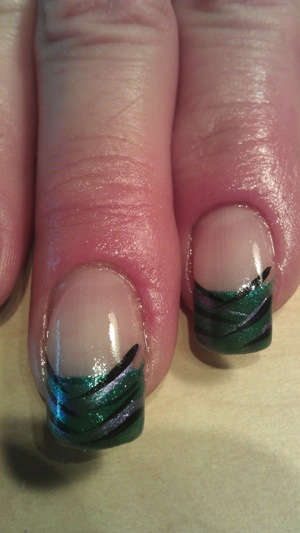 Simple yet fun nail design. Great for those who want to stick with French style tip, but add a little pizazz. Nail design can take on many different forms. Why not go simple and surprise people with a healthy pink natural nail with a creative tip? Think about having this done in your favorite Bronco colors or Colorado Eagles colors for the all!
There was some very cool nail art and I wanted to share it here with you, but all the pictures are not easily shared. Here"s a pic of my client"s new set of fun french nails with a splash of green, black and silver!
I can do many types of nail design. Next time you have a special occasion think of something special for your nails – support your team, add some sparkle, add some neon!!
Give it pizazz with a cool nail design!