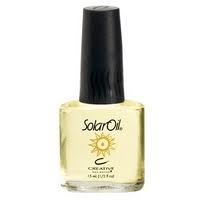 We remember to use moisturizers in the winter time when it"s cold and dry.  But, don"t forget to use your cuticle oil in the summer. Internet. months as well.  Tea Tree Oil contains anti-fungal properties which will not only help keep your cuticles beautiful on both your fingers and toes, but it will also help keep them healthy.
 Cuticle oil is not only for natural nails, cut it is also very good for your acrylic and gels, but steer clear of mineral oils as this will cause lifting.
Cuticle Oil – It"s a Good Thing to Apply Daily!